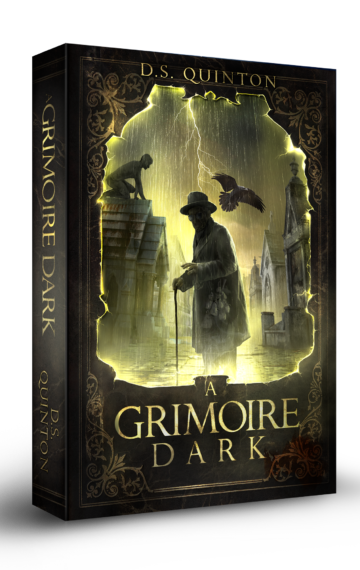 Available in:

Kindle and Paperback
Buy Now!
An Orphan Girl. A Hellish Spirit. A fight for more than just her life.
When Del Lareaux leaves the St. Augustine orphanage, she is desperate to build a normal life for herself and the mentally handicapped boy she protected. She longs for a normal existence.
But when a hellish spirit is raised from the dark swamps of Louisiana, abominations of unimaginable horror begin to prey on the lost souls of New Orleans, and Del's soul is the most coveted.
As Del learns of her previously unknown Voodoo heritage, she is faced with a choice: forego her dark powers for the normal life she dreams of or accept her heritage and the dark consequences that follow.
A Grimoire Dark explores the Voodoo mythos like never before. Threads of Stephen King and Edgar Allen Poe weave a nightmare veil through which dark elements of a Lovecraftian horror tale are glimpsed; for to view them directly would be ones undoing.
Available now on Amazon. Click the button >>>